All year long we kept reminding our clients and friends that the Section 179 deduction, the income tax election to expense certain assets rather than to depreciate their cost over several years, was limited to $139,000 for 2012. That was the law in 2012 and this limit was less than the generous 2011 limit of $500,000.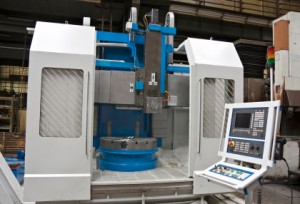 On January 2, 2012, the American Taxpayer Relief Act of 2012 was passed that included a provision to retroactively raise the 2012 limit back to $500,000. Since it changed the limit available in 2012 on January 2, 2013, most businesses were unable to take advantage of the higher limit in their 2012 tax planning efforts. That's the bad news.
The good news is the provision that expired on December 31, 2011 was extended for 2012 and 2013. So, a quick summary of the Section 179 rules for 2013 is as follows.
As previously stated, the limit for expensing qualified assets under Section 179 for 2012 and 2013 is $500,000. This limit is phased out or reduced if a business purchases more than $2,000,000 of qualified assets. The limit is reduced for each dollar of qualified assets purchased in excess of $2,000,000 so that if a business purchased $2,500,000 in qualifying assets, no Section 179 deduction would be allowed.
To qualify as property that can be expensed, the property must essentially be personal property (as opposed to real property) that is purchased for use in the conduct of a trade or business. (There is a provision for expensing up to $250,000 of "qualified real property." The categories of "qualified real property" are qualified leasehold improvement property, qualified restaurant property and qualified retail improvement property.)
The Section 179 deduction is limited to taxable income. However, unused Section 179 deductions can be carried forward to future years, subject to that year's limitations.
If you purchase an SUV with a gross vehicle weight over 6,000 lbs., only the first $25,000 can be expensed under Section 179.